The McDonalds on 8th Ave and 34th Street in New York City is known to sell more than Happy Meals. Nestled in the heart of Manhattan, this McDonalds has become a popular location for recovering and active drug users. There are several facilities in the area dedicated towards rehabilitating the users so many find the restaurant and attractive hangout spot between meetings. New York Times reporter, Kim Barker, and I visited the McDonalds over the course of 6 weeks and reported on what we saw.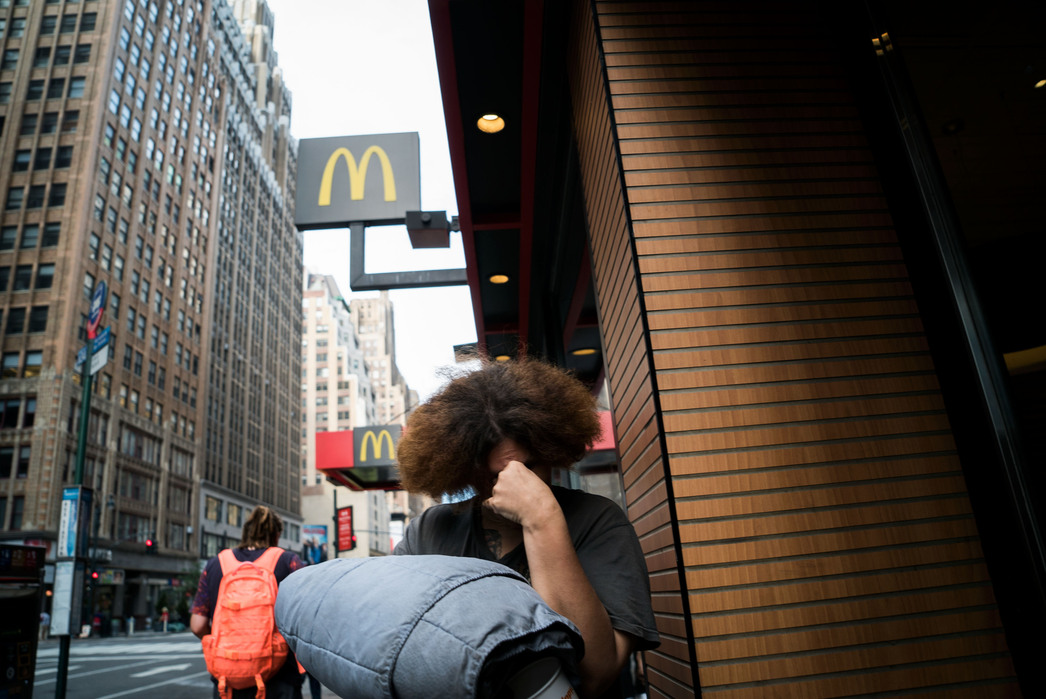 The Mcdonalds on 8th Avenue and 34th Street is known to be a common hangout for homeless people and those involved with the drug culture. This is also a popular location for panhandling.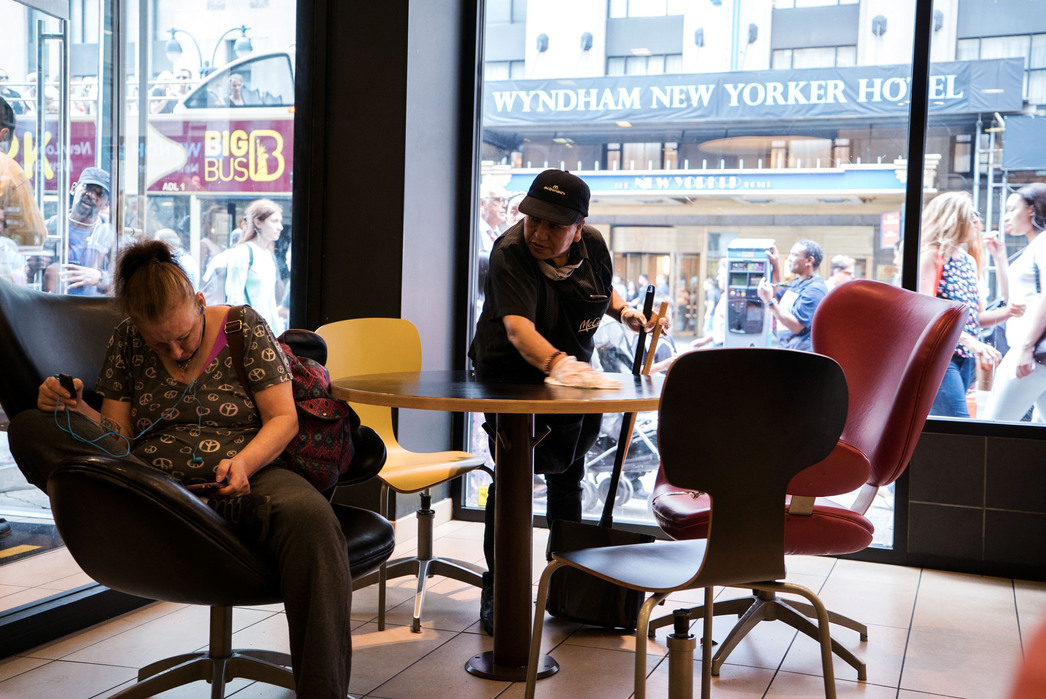 In addition to wiping down tables, the cleaning staff frequently have to check bathroom stalls to make sure people aren't using drugs in them. If drug use is suspected the police are usually called.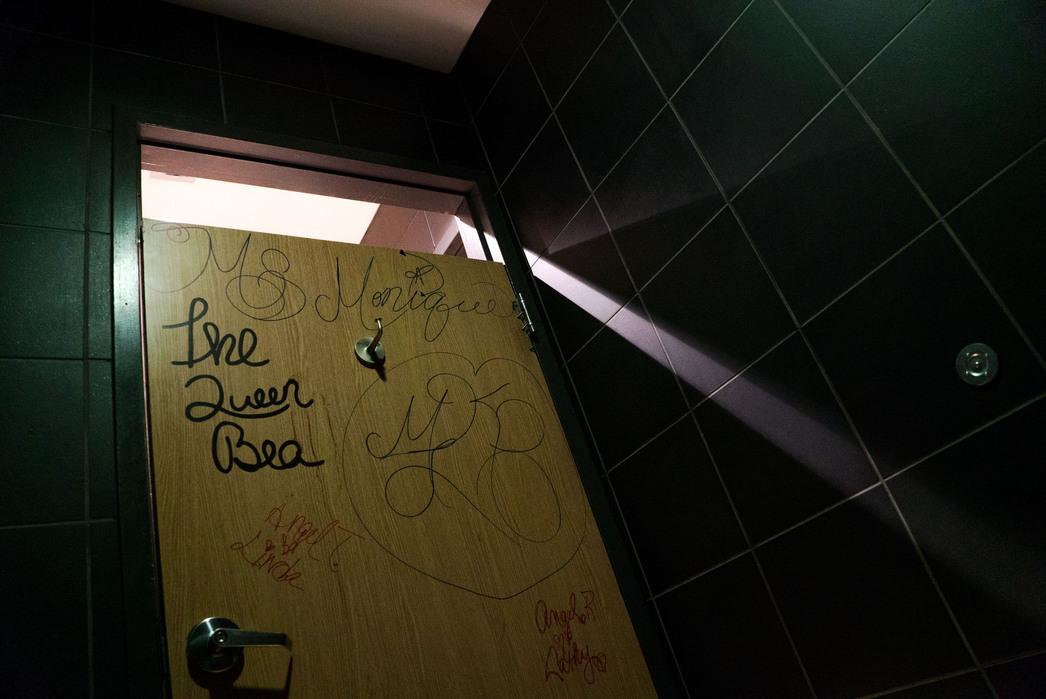 The women's bathroom is known for being used to deal and use drugs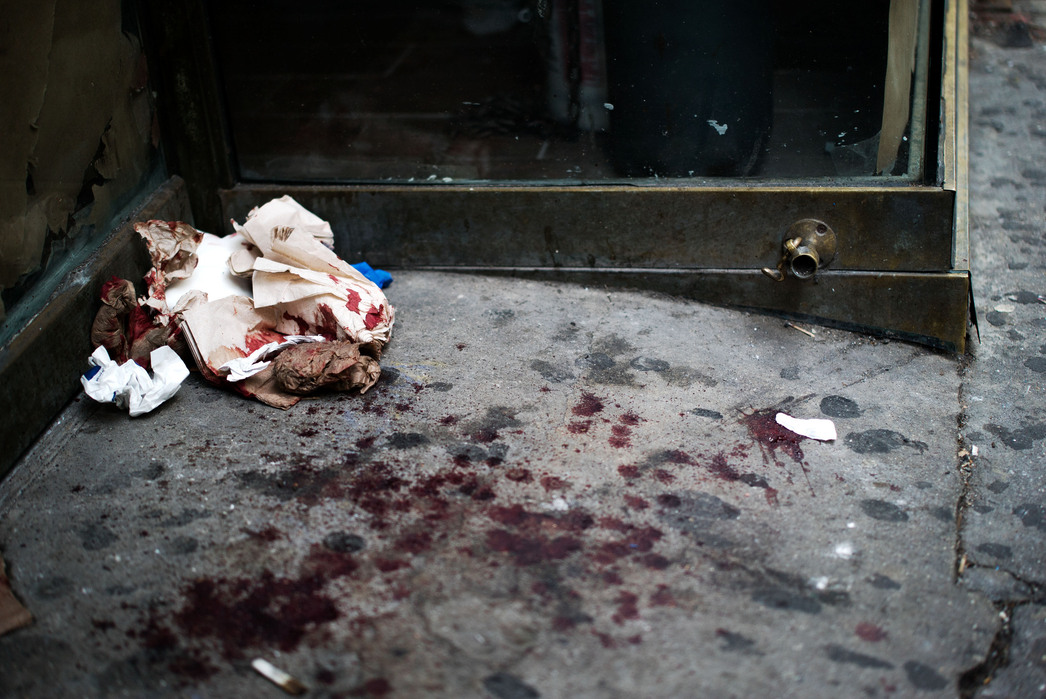 A woman was taken to the hospital in an ambulance after getting cut by a knife outside of the Mcdonalds in Manhattan. Allegedly, one woman attempted to rob another, prompting the one being robbed to attack the would be assailant.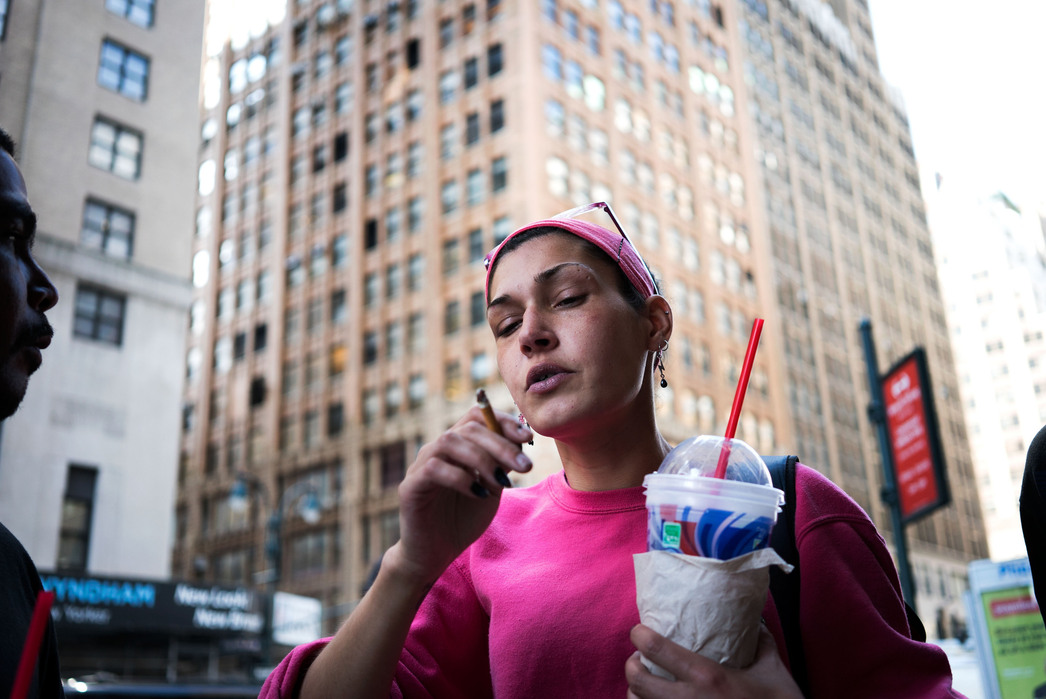 Nichole smokes a cigarette outside of the McDonalds, she is a recovering drug addict, she and her domestic partner come to this McDonalds often to hangout and see their friends.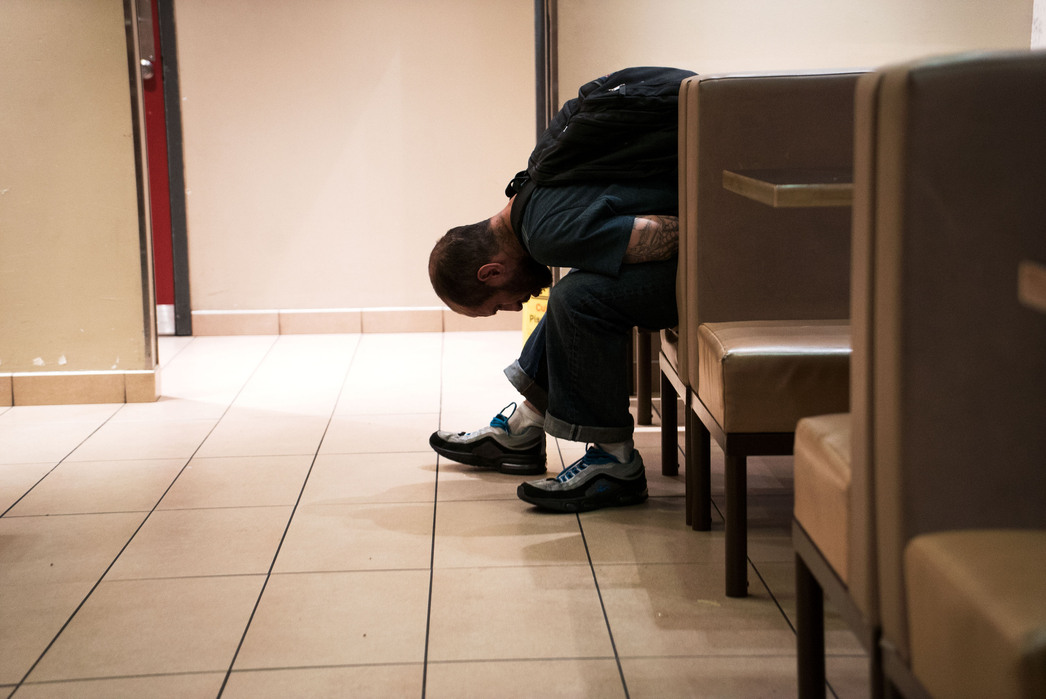 Many of the people that are in the nearby programs go to the McDonalds after they receive their doses for the day. There many of them remain but they have to be careful not to be seen "nodding out" before the security guard leaves at 2pm.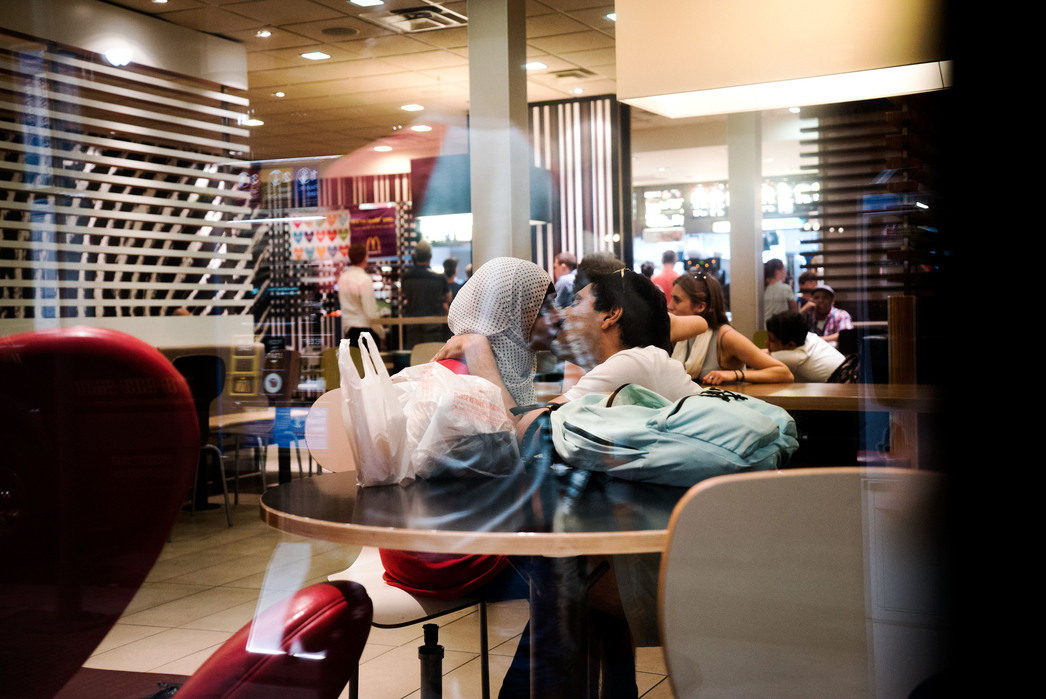 In addition to those who use the programs, the McDonalds is also a popular destination for tourists and people who live in the area and are looking for a quick bite.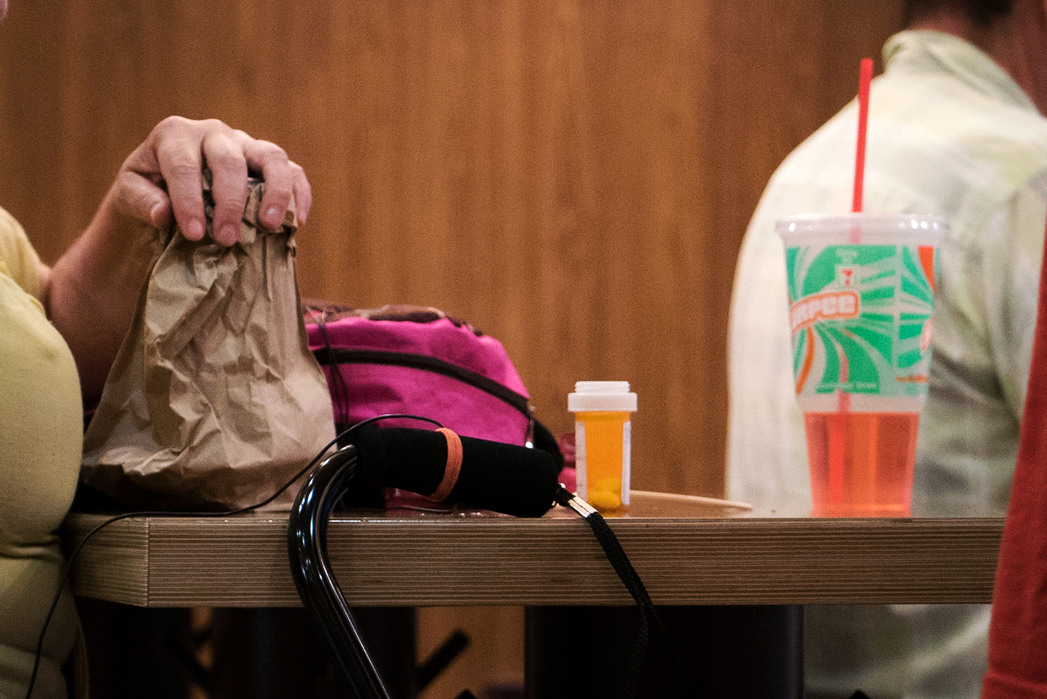 It is not uncommon to see customers bring alcohol and drugs into the restaurant. Beer covered by paper bags, pills and Four Loko poured into other containers are openly displayed.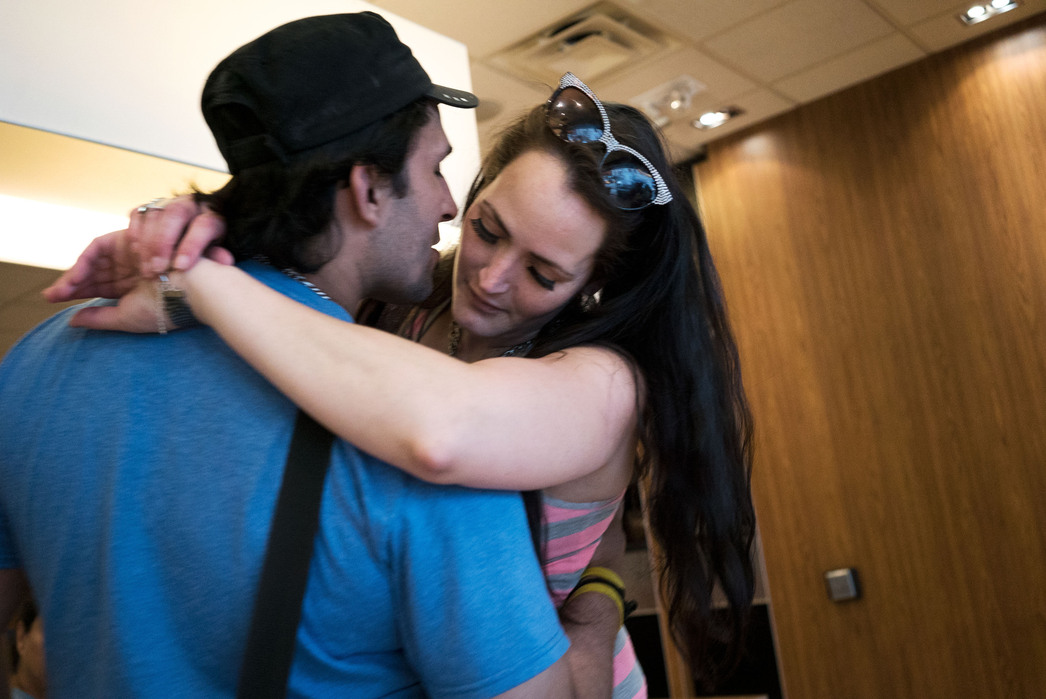 Angel and Gabrielle pause from kissing inside of the McDonalds. Angel and Gabrielle live in Queens but travel to midtown nearly everyday to use the nearby services, the couple has been together for over two years.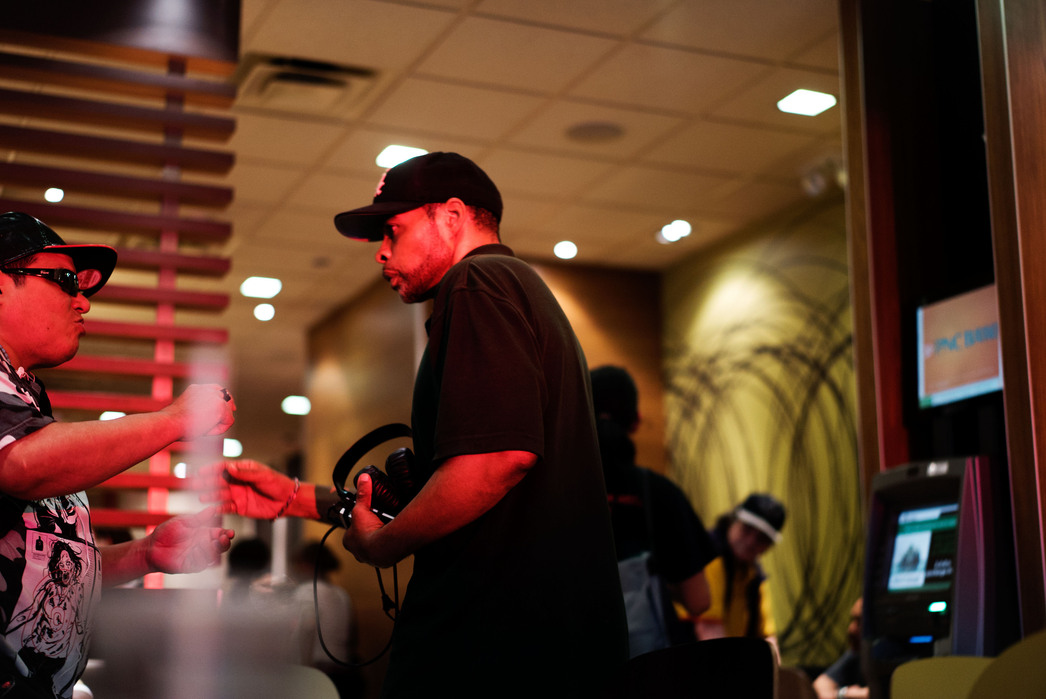 An ambulance checks on a woman sitting outside of the McDonalds. The restaurant has an ATM machine inside often providing a quick means of cash to pay for more than just happy meals.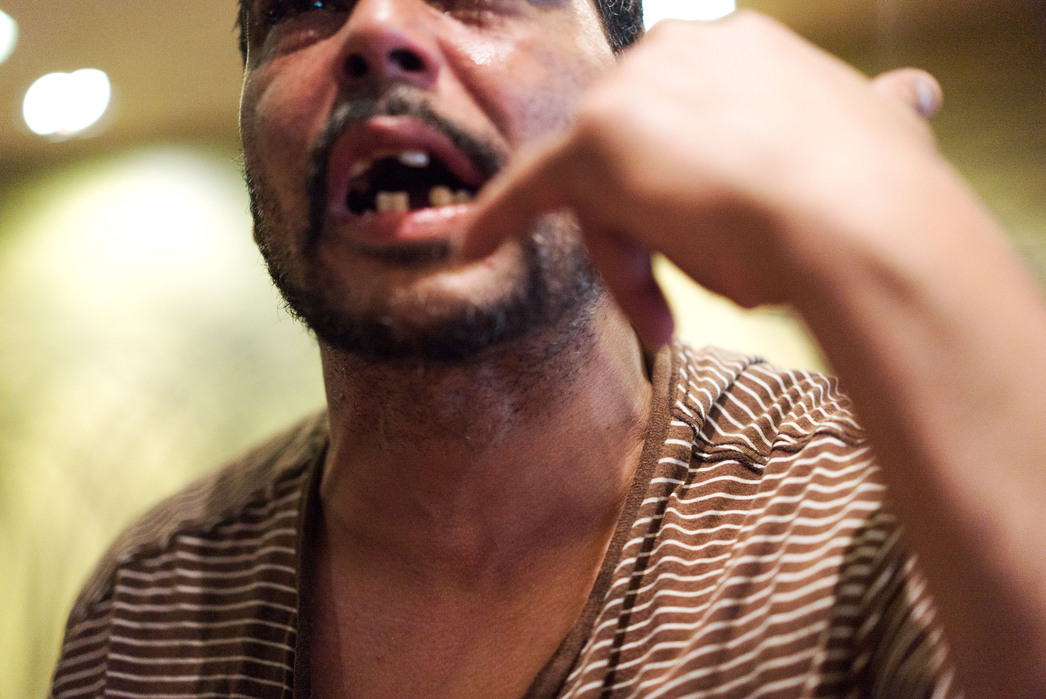 Joey is a regular customer at the McDonalds, he comes in to drink beer and and talk to friends. Joey wants to get sober, he often says "I need to stop this. But I can't. I can't, I can't." He wants to get sober so his wife who has HIV will let him come back to her. He is currently homeless and sleeps on the steps of the post office.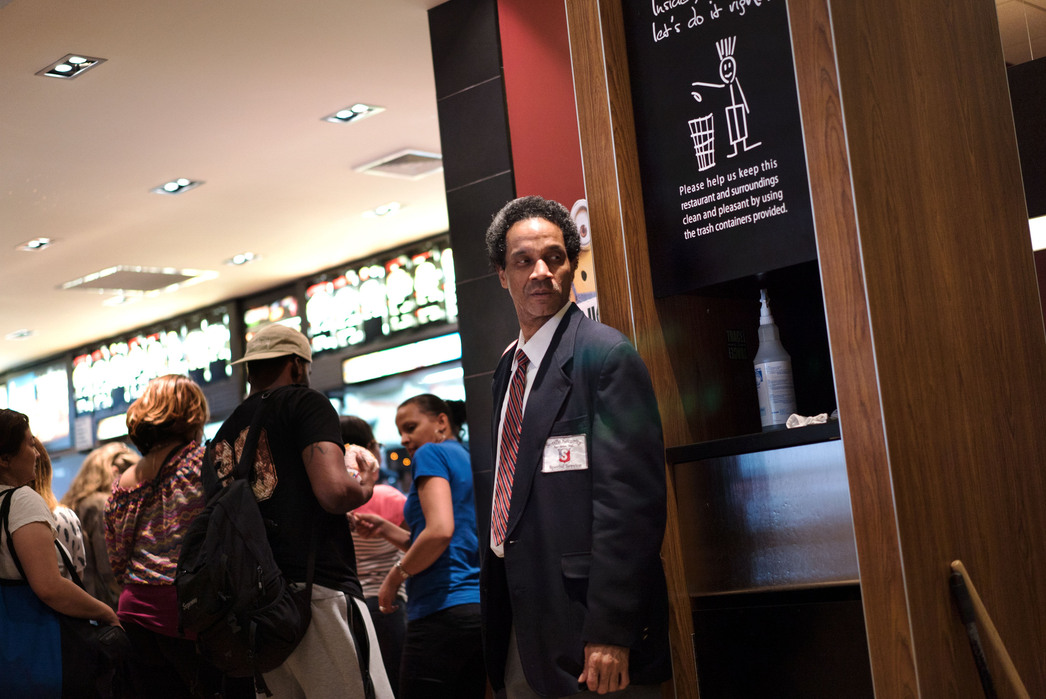 There is one security guard at the Mcdonalds, he is widely unpopular with the "regulars" and was once stabbed in the leg by one of them. He has been working at the McDonalds for 20 years and leaves everyday at 2 pm.