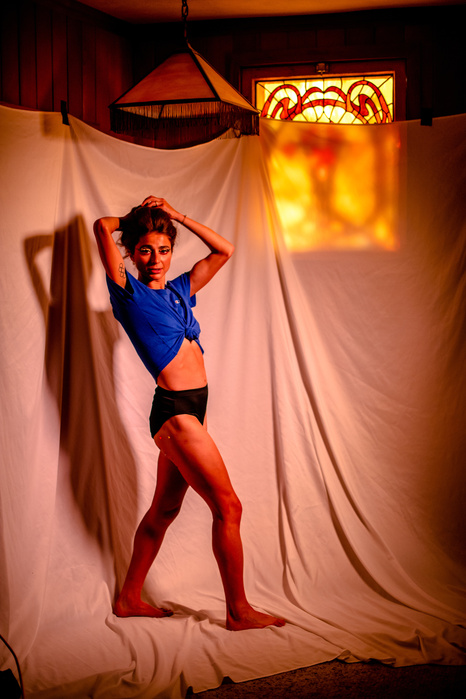 Olympian, author, actress and mental health advocate, Alexi Pappas in her Woodland Hills home.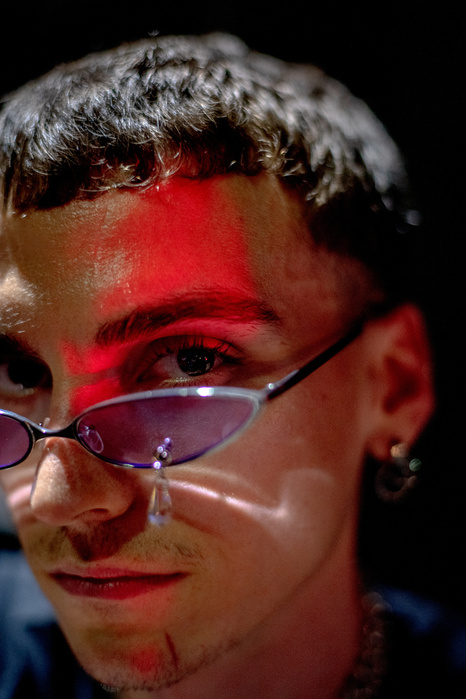 John McEldowney poses for a portrait outside of the TekSupport event at The Brooklyn Hangar featuring DJs Sven Väth and Loco Dice. Nightlife returned to New York City after the coronavirus pandemic shutdown clubs and bars for months.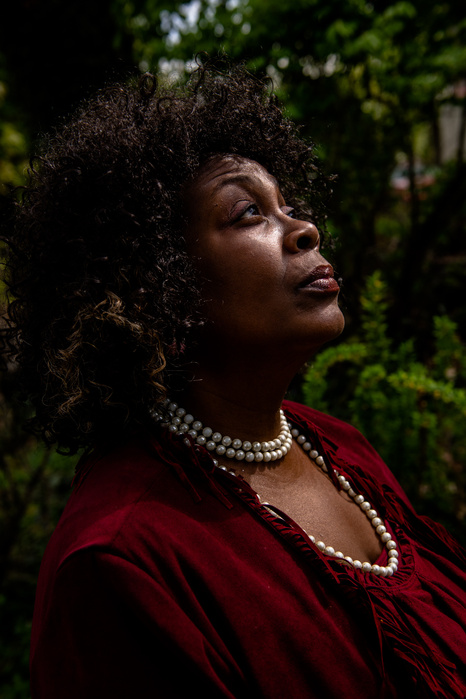 Gabrielle Hill poses for a portrait on her lawn in Newburgh, NY. Ms. Hill's daughter, Ragi, suffered from lead poisoning. Although the city made efforts to clean up the water many of the pipes in the homes of the city still have traces of lead and can cost upwards of $10,000 to replace.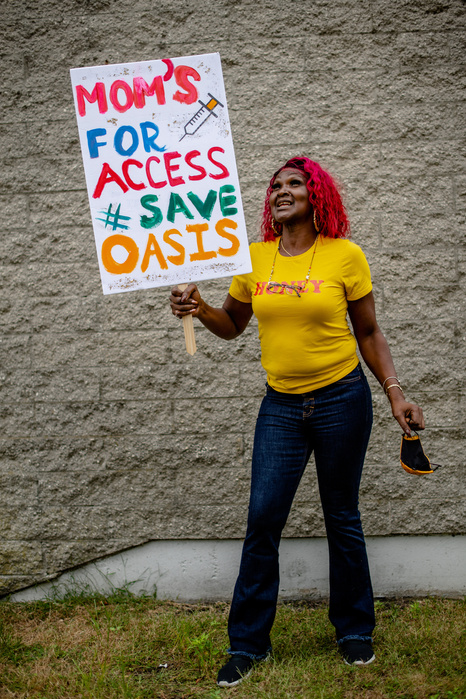 Ebony Hickson poses for a portrait at the last vigil of 2021 in support of people who benefit from syringe access services in Atlantic City at Fireman's Memorial Park in Atlantic City. "Needle exchange is important because I use needles for hormones. So everyone should have access." Ms. Hickson uses the needle exchange in case she needs clean needles for her hormone injections, she specified that she is not an IV drug user. Atlantic City's biggest needle exchange, Oasis, is fighting to stay alive after the City voted to remove it and it's services from the area.
Marina Abramovic poses for a portrait at her apartment on Sunday.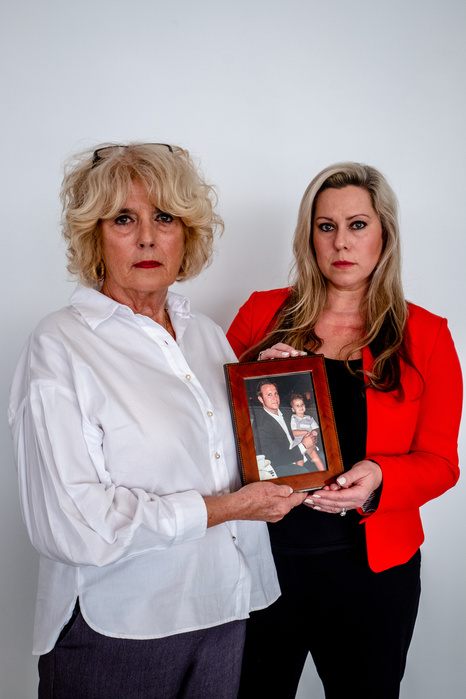 Linda Zebrowski, left, and her daughter, Jill Cichowicz, with a photo of Jill's twin brother Scott Zebrowski. He died of an opioid overdose in a Starbucks parking lot.
Former President of Brazil, Dilma Rouseff, poses for a portrait at the Harvard Business School Spangler Center during the Brazil Conference. Rouseff was impeached in 2016.
Houari Benkada, one of the victims of the New York subway shooting, poses for a portrait at his home
Motel Shkolnick, left, and his wife, Dora Shkolnick, sit in their dining room in Brooklyn. The couple had been in concentration camps during World War Two before moving to New York in 1973.
Xianguo Kong and Zhao Lin pose for a portrait in their attorney's office in downtown Philadelphia on Friday. Kong and Lin's daughter, Ao "Olivia" Kong, commit suicide while attending University of Pennsylvania in April 11 of 2016. The two are now filing a lawsuit against the University for their failure to notify them of their daughter's distress.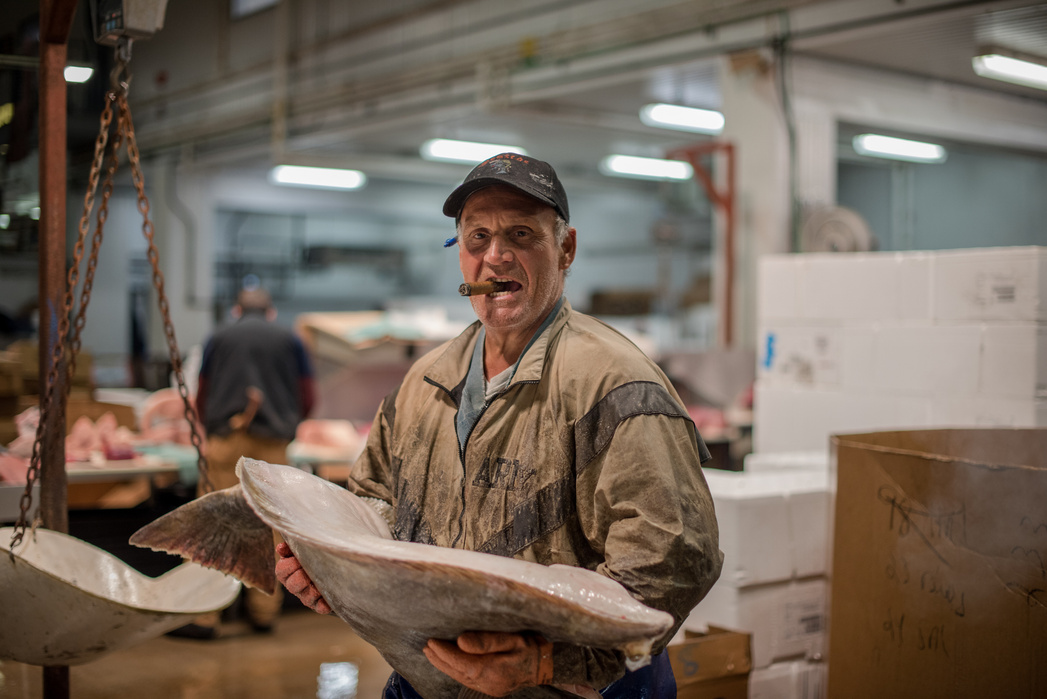 Mike "The Coach" Pontebbi poses for a portrait at the Fulton Fish Market in Bronx, New York.
James Comey for the Globe and Mail